Living, Laughing & Loving Despite Triple-Negative Breast Cancer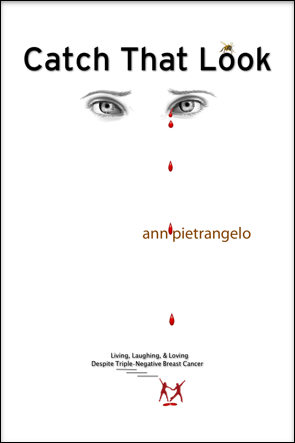 Sometimes, when that "other shoe" finally drops, it drops hard…
From a deeply personal perspective and told in riveting detail, Catch That Look explores the relationships between doctors and their patients, as well as between patients and their loved ones. With each new page, it becomes crystal clear that just as a picture is worth a thousand words, sometimes, when you catch it, a look speaks volumes. Catch That Look offers passionate insight into the emotional and physical turmoil of learning you have a life-altering disease – and what it means to be a true survivor.
Available at Amazon, Barnes & Noble, iTunes, and BAM! (or ask your local book store to order Catch That Look)
After years of living with the debilitating effects of MS, Ann Pietrangelo was making the most of her miraculous remission – not that she didn't expect the other shoe to drop. An accidental discovery of a lump soon led to the life-threatening diagnosis of triple-negative breast cancer.